Ebby's Lounge
Get clear, Activate & Birth your vision




Ebby's Lounge is a supportive community where women can come together to discuss their visions, goals and dreams in a positive space and non judgmental environment while also gaining strategies, tools, encouragement, support and practical steps toward achieving their personal and career goals through coaching via online or over the phone and live sister circle events.


Ebby's Lounge also provides professional doula services for expectant mothers so that mommies are nurtured, encouraged, informed, supported and celebrated as they bring their baby into the world.


Services Includes:

Coaching - For women who would like to have an accountability partner to help them identify &activate their gifts and develop a game plan to pursue their goals.

Doula Services- For women who would like to have a caring professional doula by her side to give her the support she needs to have an empowering and nurturing birth experience.



Helping women to birth their vision and their baby!



Powered by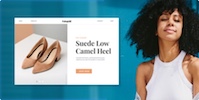 Create your own unique website with customizable templates.
Photo used under Creative Commons from J. Aramillo